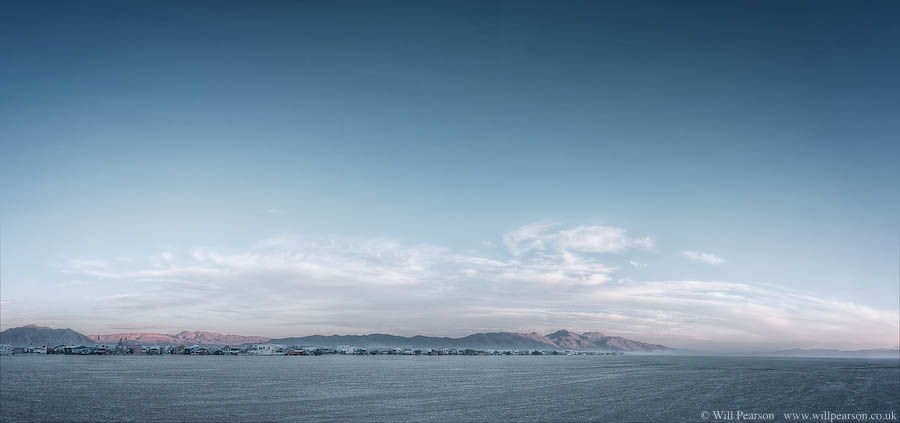 All images © Will Pearson.
Whilst in California I visited the Burning Man Festival in Nevada – an event which is almost impossible to describe. Black Rock City is an entirely temporary city which springs up for a week for the Burning Man festival, and then vanishes, leaving no trace on the hard dust bed of the desert (the playa). The rule of the festival is that there are no spectators, everyone must participate, whether that's though incredible constructions, outlandish costumes or performance skills – this creates a unique 'anything goes' atmosphere. This effect is increased by the other rule – no money must change hands; everyone tries to help out everyone else. And despite this sounding unworkable, it in fact works beautifully (though there were some tricky moments when my companion was asked to 'drop' certain items of clothing as 'collateral' to borrow a pen!).
This panorama shows the city seen from the desert side – you can see more panoramas of Burning Man and Black Rock City in my portfolio.
Please click the link to be taken to the Burning Man 360 photography.