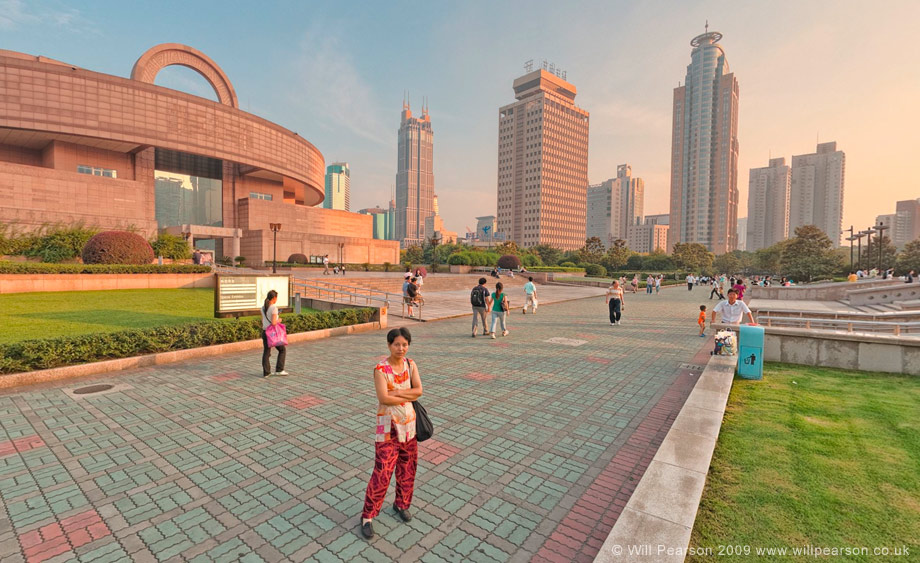 Image © Will Pearson 2008
When I go on trips I always try to capture lots of virtual tour footage as well as taking panoramic shots. When I get back, often the project's demands mean that all of the other shots are left dormant until I have time to work on them. However, I have snatched some time to work on some of the images from my trip to China last summer. So this week I have added a couple of new virtual tours showing People's Park and the Shanghai Museum in Shanghai.
The woman in the panorama who's staring straight at the camera followed me all around, ensuring that I wasn't taking any pictures of anything that might be objected to by the powers that be! You can also see her checking out another photographer (Rob Wilson) further along in the same virtual tour. I wanted to leave her in, so you can see her pursuing poor, innocent photographers around the park!
Please click the link to view the Shanghai virtual tours.