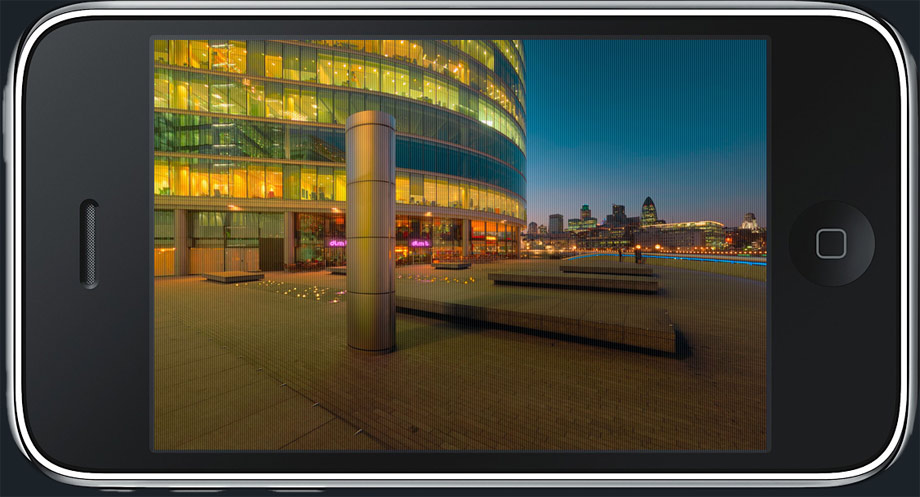 Image © Will Pearson 2009.
I have just launched a version of my portfolio of interactive 360 virtual tours on the iPhone, so they can be viewed wherever you are.
Here's how to view the portfolio for the first time:
* Go to the iPhone App Store and download the 'Pangea VR' app – it's free to install.
* Once the app is downloaded, click on the 'Enter URL' button in the bottom right-hand corner.
* Enter https://www.willpearson.co.uk/iphone/index.xml to view the portfolio of iPhone enabled virtual tours.
* You can bookmark the portfolio so you don't need to enter the URL on future visits.
You can now scroll through the portfolio, see a preview of each panorama and click on the virtual tour you'd like to view. Each panorama has some text telling you a little about the location or project (click the 'Aa' button to read the text), or just click 'View Panorama' to see the image. You can change the settings at any time by double-clicking the screen. (You might want to change the 'drift' function, as the default can be difficult to use initially.)
I hope you'll enjoy viewing the iPhone portfolio on the move! If you have any trouble viewing it, or spot any bugs, it'd be great if you could comment here to let me know. Thanks!