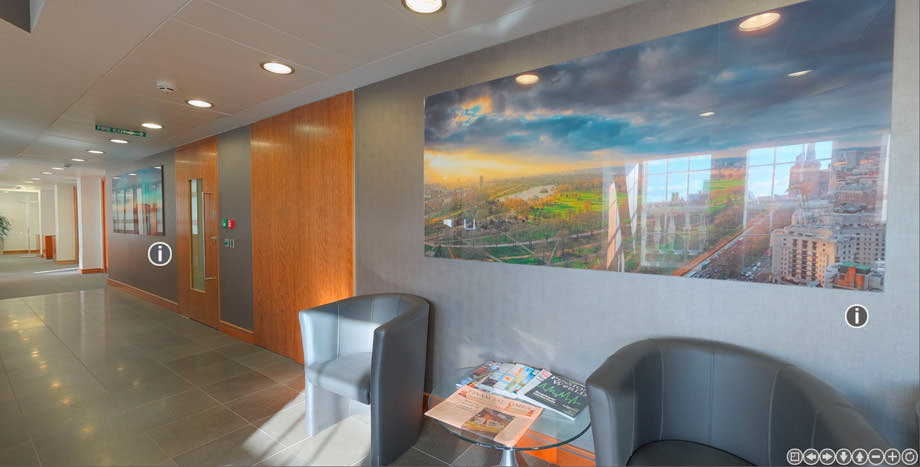 Cohen and Steers is a a London-based investment firm. They commissioned a number of large panoramic prints to decorate their offices, and you can see how this looks in situ here in this virtual tour. If you click on the hotspots within the tour, you can see close-ups of the panoramas. This should be useful for those people who are interested in seeing how the panoramas look mounted on a wall.
You can see some other black and white panoramic prints in situ in another virtual tour (click here to view). The two prints visible here are roughly 3 metres long.
If you're interested in a panoramic print for your office or home, then please get in touch and let me know which images you're interested in and what sizes – minimum 1m wide at present.