HDRI Backgrounds for LED Volumes, CGI & 3D Renders
At the heart of a successful movie or CGI project are realistic lighting and reflections, and a compelling environment. As a result, beautifully shot, flawless backplates give your CGI projects a headstart in creating a showstopping final result.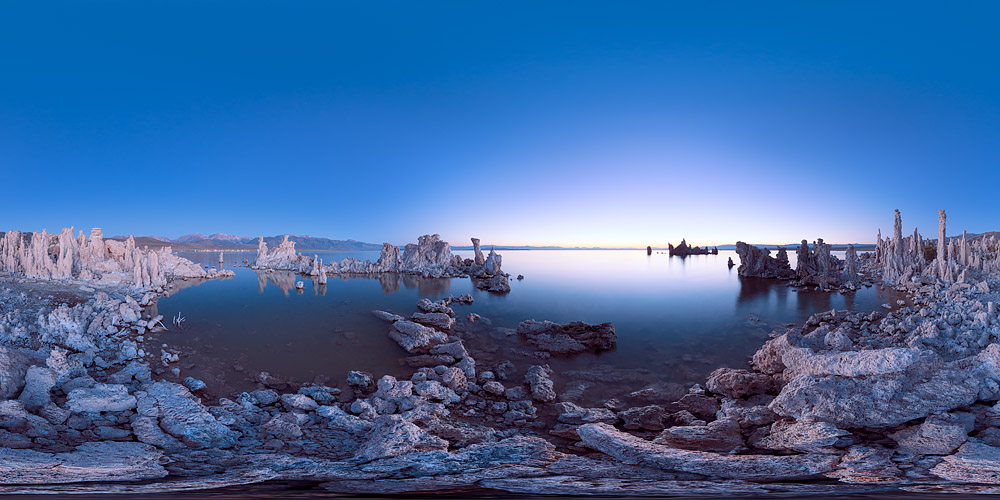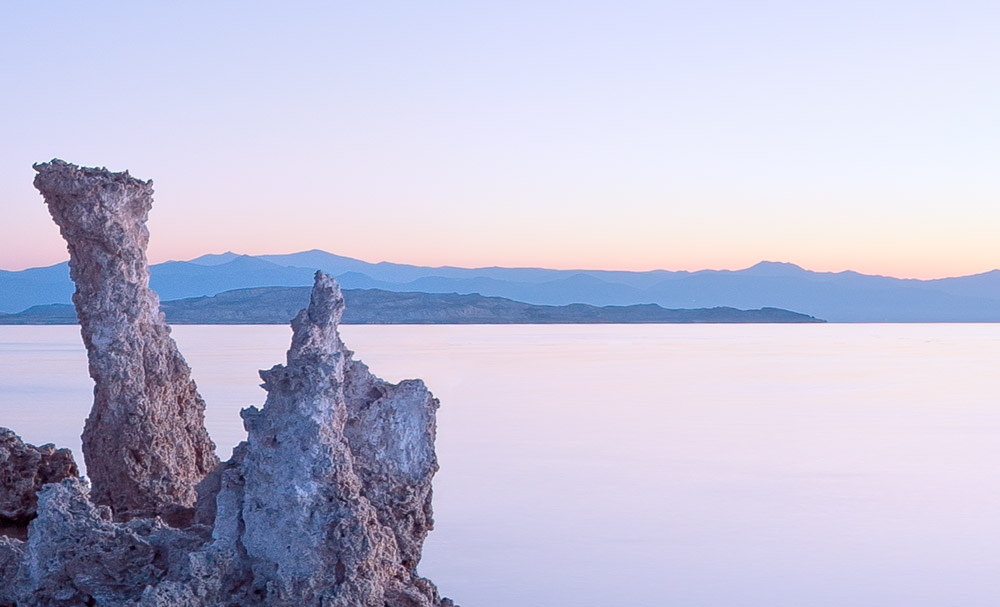 Resolution
I create 360 HDRI images to be used as environments or as HDRI lighting and reflection maps. My standard resolution for 360 HDRI files is 22,000 px x 11,000 px and I can shoot at much higher resolution if required.
The dream setup for this type of work is to capture the primary backplate with a medium format 100mp camera (I use an IQ3 100 and full set of Schneider lenses). Then, the HDRI 360 is captured from the position where the CGI element is to be composited in.
Virtual production
Utilising LED volumes, green screen or translights is becoming an everyday process, using 360 images in virtual productions. This process offers a great deal of flexibility. Imagine having the perfect light of dawn lasting 10 hours or being able to film in locations inaccessible to crews.
One recent example was the use of several of my high resolution London cityscapes as a backdrop for Jax Jones' 'Me & My Guitar' music video. The images were used to establish Jax Jones and Fireboy FML in London, sitting atop the edge of a tall building and then flying across the London skyline.

Planning a backplate project
Although you can licence my backplates, achieving the optimum results usually involves shooting to order. Careful planning will determine the capture height of the 360 HDRI and the angle of the back plate. I would normally capture a number of options allowing for greater flexibility in post.
My main use for 360 HDRI backplates is for the exterior view from a car in the 360 car interiors I shoot in a studio. The 360 background is the '360 backplate', sometimes called 360 backgrounds.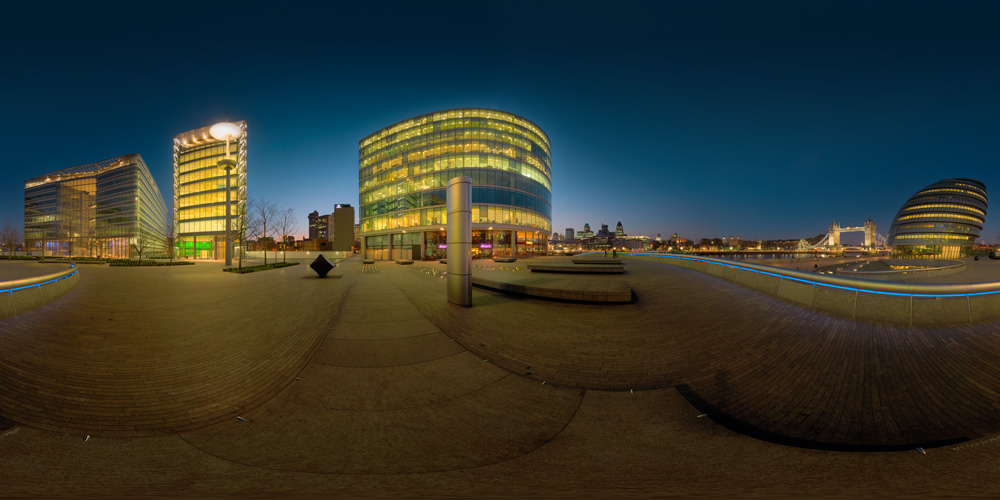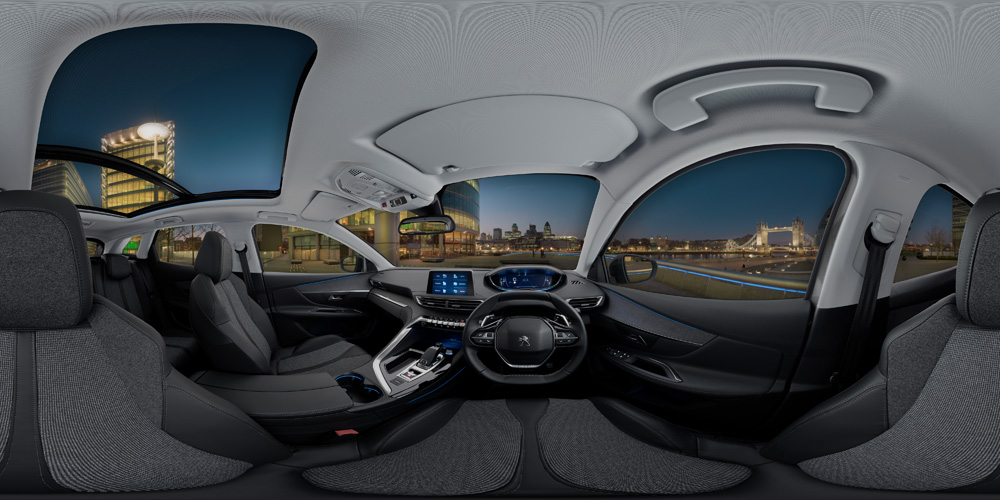 Click here to see the interactive version.

To talk about your requirements for backplates and 360 HDRI images, please call me on +44 (0)20 360 30147 or alternatively click here to contact me.
HDRI Backplates – the basics
HDRI Images
HDRI is an acronym for High Dynamic Range Images. These are created by exposure-blending multiple exposures of the same image into a single 16 bit or 32 bit file. Often an HDRI will contain 14 exposure stops to ensure sharp clean detail in the shadows and highlights. 360 HDRI files contains the full range of light and the view in all directions from a single camera position.
How can a 360 backplate be used?
I shoot backplates for a wide variety of uses, including automotive 360s and aviation 360s. However, their use is not limited to photography. 3D and CGI artists often need to use backplate images for lighting and adding reflections to a project. These high-resolution backplate images play a crucial role in modern movie and video production, especially when it comes to creating immersive content for LED volumes or green screens.
LED Volumes
LED Volumes offer production crews the ability to light a scene naturally, and have the actors interacting more naturally with the background than in green screen production for example. They can be shot to represent a range of different conditions, such as daylight through to nighttime. They are cost effective, allowing production costs for shooting on location to be reduced. For that reason, I'm increasingly being asked to shoot or licence content for use in LED Volumes.
Licencing 360 backplates or shooting to order?
This depends on your requirements. I may already have the right image for your project, particularly if you like a location you've seen in the portfolio but at a different time of day. For example, you like a Californian desert landscape but want the same view at dusk, please let me know as I may have shot this, but it doesn't appear in the gallery. In contrast, clients can opt to have 360 backplates shot to order, at the correct height for the final project. For example, the view from a sports car will be lower than the view from an SUV. Or the driver's position on the road may vary depending on the market. These seem like small changes, but can make all the difference to the authenticity of the final image, in whatever format it appears.
If you'd like to discover more about 360 HDRI & backplates and how I create them, please call me on +44 (0)20 360 30147 or click here to contact me.