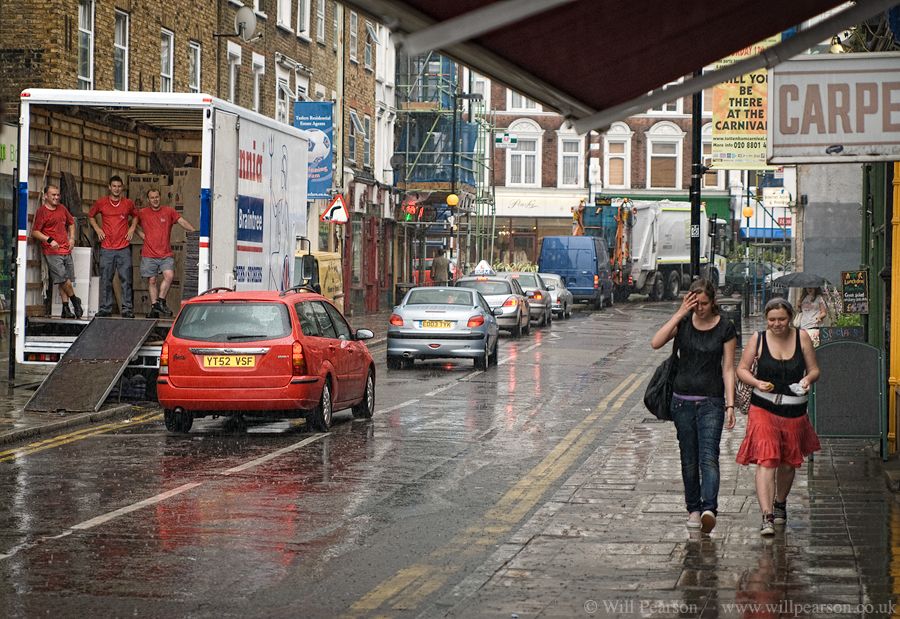 Between 2001 and 2009, I've been based at a studio in Crouch End, North London. Over the last 8 years, I have been capturing the scene outside the door in heavy rain. From the same position, but different days and times of year.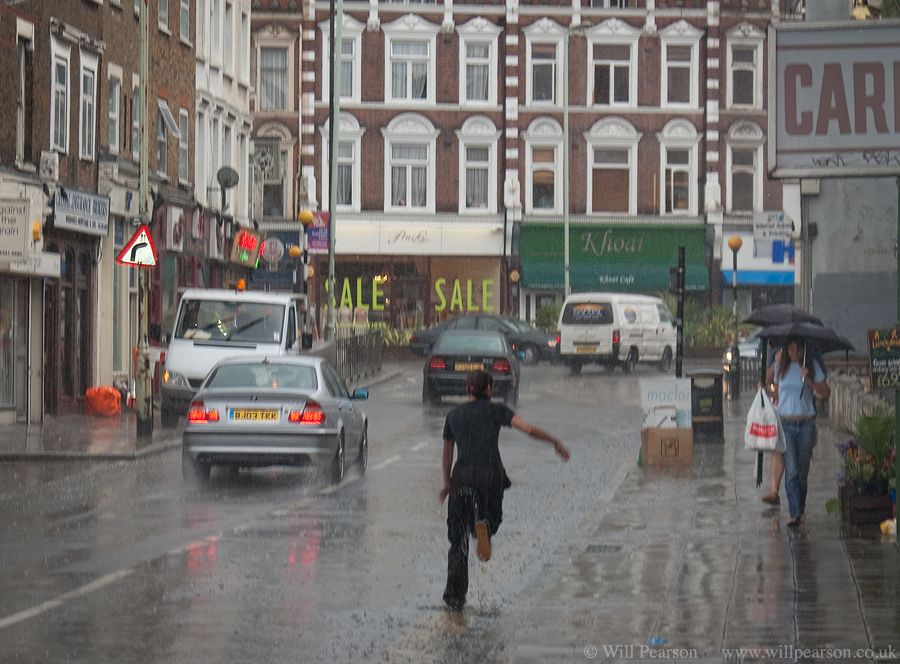 I've loved seeing how people react to the occasional almost 'tropical' rainfall, the makeshift shelters, the lost umbrellas and the joy some people find in just confronting it.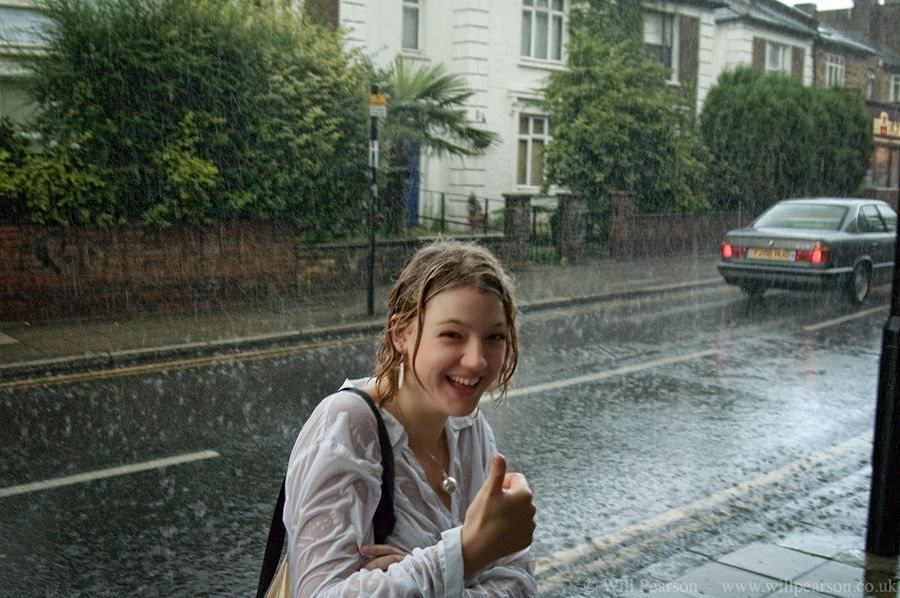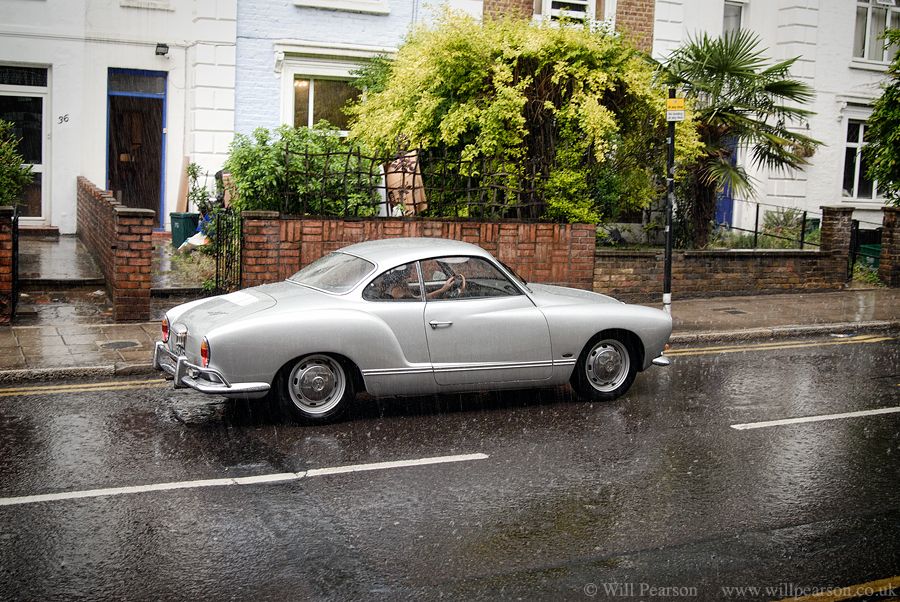 You can click the link to view more of the Rain Project. I'm moving studios shortly so this particular project is now complete.