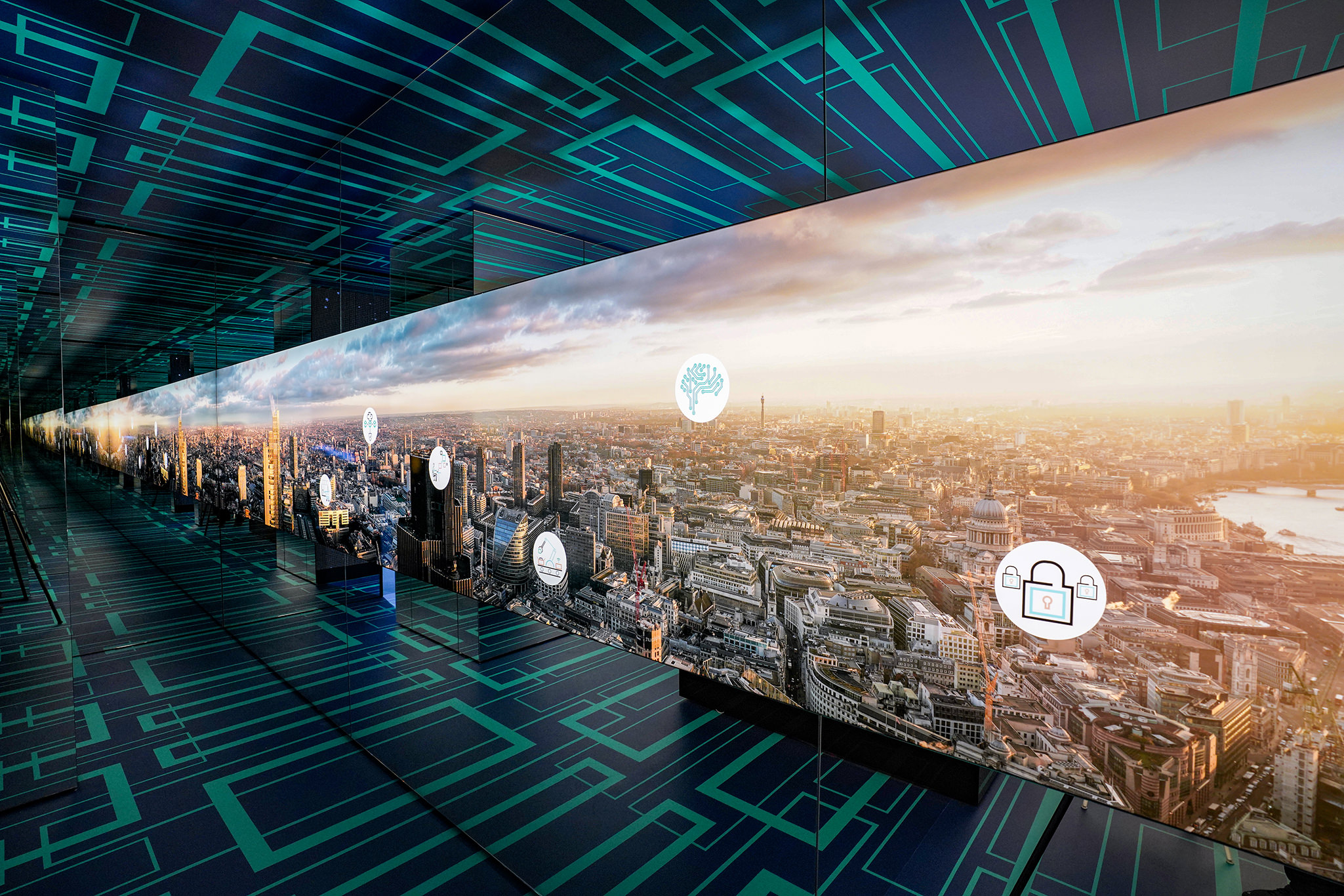 The images I capture are big – created through capturing and stitching multiple smaller images. Using medium format allows me to capture ultra high resolution images so when the final image is made, the file and the resolution is enormous.
Size really does matter when you want to print big, without losing any quality along the way. We've all walked alongside big prints – especially at airports – where the image isn't up to being printed at large scale. The resulting reproduction is disappointing for the client and the viewer. I get great satisfaction when clients come to me for images that will print beautifully at large sizes.
Large-scale images at exhibitions create a big impact. This one was 10 metres (nearly 33 feet) long. The exhibition concept was created by our friends at Ozon.de for Hewlett Packard at ceBit 2018. Here's what they had to say about the image:
"The overall response was excellent and we were impressed by the quality, sharpness, colour and resolution of the print. Never before have we worked with professional material like this."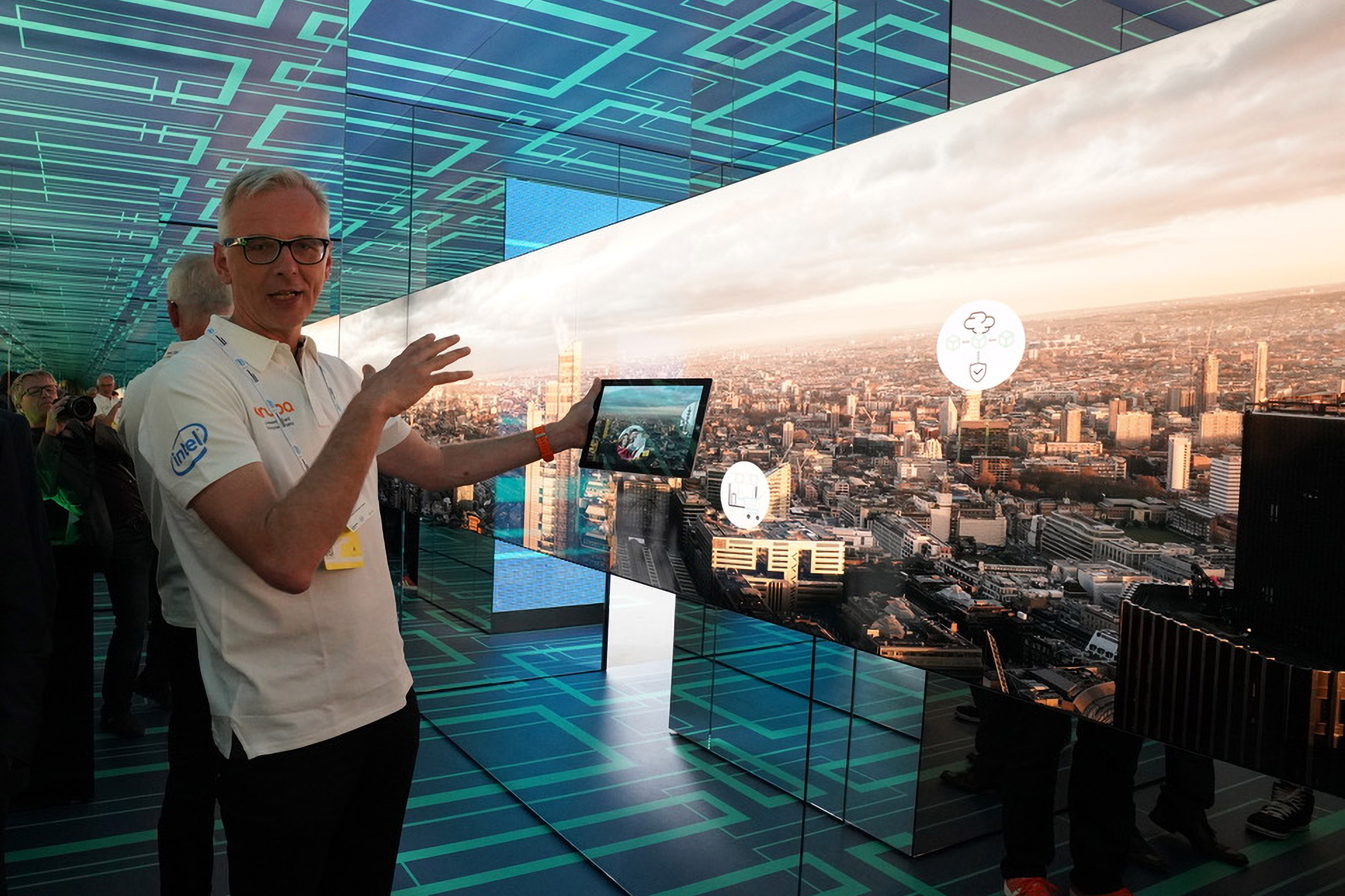 Visitors to the exhibition also viewed the panorama with additional content overlaid on iPads to enhance their experience.
If you'd like to see more ultra high resolution images in use, you can see more here:
Cityscape at 105 Feet Long at Gatwick Airport
Cityscapes at 130 Feet Long at London Waterloo
If you'd like to see 'Winter Sun London' in full, please click here (opens in a new tab)